Serving Ventura County | Santa Barbara County
13 Dawson Dr
Camarillo, CA 93012
(805) 574-8288
Simi Valley Pest Control Services
Simi Valley, California is a picturesque mid-size city nestled in the valley. Situated in Ventura County's southeast corner, the city is considered part of the Los Angeles area.
Unfortunately this city is home to many varieties of pests that can cause stress and damage to commercial and residential properties. O'Connor Pest Control is your go-to Simi Valley pest control company. Let us help you get rid of pests in your home or business. Call today!
---
Residential Pest Control
O'Connor Pest Control will put an iron curtain of defense around the base of your home that ants, spiders, earwigs, beetles, and other bugs just won't cross. We will also inspect other
Roaches, ants, spiders, rats, and mice can invade even the cleanest of homes. An open door or window, pets, or foot traffic can bring these pests into your home. Pests can even squeeze through tiny cracks around windows and doors.Fortunately, You don't have to live with pests in your home. Our residential pest control services come with free inspection, senior discounts, and we carry a full line of pet-friendly product applications. Plus, we offer same-day service to remove the pest problem in your home quickly.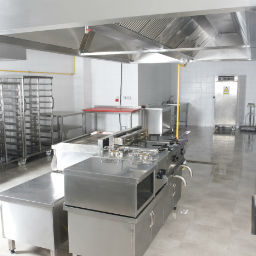 Commercial Pest Control
A pest problem in your business goes far beyond just a nuisance. It can hurt your company and damage your brand. You could face bad online reviews and loss of business. In some cases, the health department could get involved and you could face fines or forced closures.Most insect populations can become out of control infestations in a very short time. Protect your business and stay ahead of pest problems. The commercial pest control technicians at O'Connor are trained to handle even the toughest pest problems and help your business stay pest free.

Ant Control
It doesn't take long for ants to enter and invade a space. Once they find food, they leave a trail for other ants to follow and soon you have ants everywhere. Rely on our specialized ant control service to find the source(s), remove the ants and prevent them from coming back.
Bee & Wasp Control
If you have a wasp nest or beehive on your property, don't try to remove it on your own. For safety and efficiency, it's best to leave it to a professional. Our technicians are specially trained in the removal of bees and wasps from your property.
Bed Bug Control
Bed bugs are known for their bites. These small insects have a rapid reproduction rate, making extermination very difficult to do without a professional. We offer a bed bug service to help you get them out of your home fast.
Cockroach Control
Cockroaches carry diseases and bacteria. Keeping your home or business clean can help deter roaches, but even the cleanest areas can have a roach problem. Fortunately, we have cockroach solutions that can help remove an infestation.
Flea & Tick Control
Fleas and ticks can be some of the most difficult pests to get rid of and while in your home, they can pose health risks to both pets and humans. The CDC recommends using a professional pest control company to get rid of fleas. We offer flexible, one-time or recurring flea and tick services.
Gopher and Ground Squirrel Control
Gophers can wreak havoc in your yard, digging holes that ruin lawns and plants and create tripping hazards. We offer one-time or monthly gopher control to ensure problems stay under control.
Rodent Control
Rodents can be an issue in a home or place of business. Rats and mice can cause damage to your property, but they can also carry diseases that can spread to people and pets. Our rodent control services will help get rid of rodents and keep them away.
Squirrel Control
Squirrels can be very destructive. They can get in your attic or walls, tear up boxes and chew through electrical wiring creating a fire hazard. They can also carry fleas into your home, prompting an infestation. We can help you get rid of squirrels and keep them out of your home or business.
Termite Services
Termites can do thousands of dollars worth of damage before their presence is even detected. Our termite services will help you get rid of termites and protect your home or business from them invading in the future.
Green Pro Services
As we become more aware of the effects that certain chemicals can have on humans, animals, and our environment, earth-friendly pest control is important. We offer green pest solutions that are not only safe for kids and pets but are also effective and better for the environment.
Call For a Free Inspection
If pests are a problem for your home or business, we can help. Call O'Connor Pest Control today. We are your Simi Valley, CA pest control offering free quotes and same-day service. Get peace of mind knowing that your home is pest-free. Call us today.
Simi Valley, CA Pest Control Pest Control in Ventura CA
Serving Ventura County | Santa Barbara County