Serving Ventura County | Santa Barbara County
---
Oxnard is a lively, mid-size beachside city that walks a unique line of a bustling city and rural farmland. The population is delightfully diverse and there truly is something for everyone. It is considered part of the Greater Los Angeles area but is far enough out to escape the urban feel and enjoy a more free-spirited vibe.
While Oxnard is a culturally diverse city with residents from all walks of life, it is also home to a wide variety of household pests. O'Connor Pest Control is your Oxnard, CA pest control company. Call us and we will help you get rid of pests in your home or business.
RESIDENTIAL PEST CONTROL
In many areas of the country, the invasion of household pests is a common problem. Roaches, spiders, beetles, and even rats and mice can find their way into even the finest, cleanest home.But that doesn't mean that you have to just resign yourself to a life of pests in your home or to the frustration of attempting to get rid of them on your own. Our residential services offer a free inspection, senior discounts, and we have pet-friendly product applications. We can also often provide same-day service.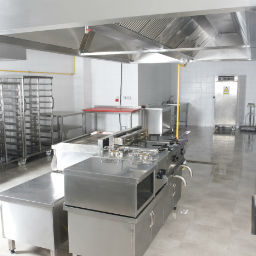 COMMERCIAL PEST CONTROL
Finding roaches, ants, mice, and other pests in your business is more than just an annoyance. It can seriously hurt your business and your brand. It can also lead to fines, poor ratings, and even closures.Staying on top of any pest problem is crucial in protecting and ensuring your business is running at best. The sooner you address a problem, the easier it is to correct it. Letting a cockroach, rodent or ant infestation or other issue go without trying to correct it, the harder it will be to get rid of it – and the more problems it will cause you. At O'Connor Pest Control, our technicians are trained to handle your pest problem thoroughly and effectively so you can proceed, business as usual.
Pest Control Services
We offer a variety of pest control services to bring back control and safety to your home or business. If you have or suspect an infestation of any of the issues below, we can help.
ANT CONTROL
In many cases, an ant problem is due to sanitation issues. Countertops that aren't wiped down thoroughly leave food residue are an ant magnet, as are trash cans that aren't emptied thoroughly, crumbs or food on the floor, and dirty dishes in the sink.
BEE & WASP CONTROL
If you have bees and wasps in or around your home, you should get rid of them for your family's safety and your peace of mind. Removing them on your own can be a huge safety hazard. Bee and wasp removal should be done by a professional.
BED BUG CONTROL
A bed bug problem in your home or office can be serious. While bed bugs are not known to carry any pathogens, they do have a bite that many people are allergic to, causing itchy welts. Complete and safe bed bug removal can be tricky and is another service best left to a professional bed bug team.
COCKROACH CONTROL
Roaches are a very common pest problem. They also happen to be rather difficult to eliminate, mainly because they can become resistant to pesticides. Some may carry pathogens that can cause you and your family to get sick. Our trained professionals can help with our cockroach control service.
FLEA & TICK CONTROL
Fleas and ticks have been linked to some serious health issues for humans and pets. Keeping your yard and home free from fleas and ticks will help you keep them healthy and happy.
GOPHER/GROUND SQUIRREL CONTROL
Gophers, moles, and ground squirrels can wreak havoc in your yard, leaving holes and mounds of dirt across your lawn. We will remove the animals from your property and help you find ways to keep them out.
RODENT CONTROL & EXCLUSION
No one wants to see a mouse or rat running through their home. Their behaviors and diets make them susceptible to various diseases which can be carried and then transferred to humans and pets. If you have seen a mouse or rat in your home, there are likely many more in hiding.
SQUIRREL CONTROL
Squirrels can appear cute and docile, but they can cause a lot of damage to your home or office building. They chew wires, can ravage a garden in no time, and they can get into your attic or crawl space where they can be even more destructive. If you have squirrels in your yard, or suspect they've gotten into your home or business, our squirrel control can help you remove them safely and quickly.
TERMITE SERVICES
Termites can be very destructive to wooden structures, including the frame of a house, causing thousands of dollars in damage. However, most people don't know that they have termites in their homes until the damage is severe, expensive, and sometimes irreparable. Your best defense is to be proactive with regular termite inspections and treatments to stop infestations in their tracks.
GREEN PRO SERVICES
As we come to better understand the effects that chemicals can have on the environment as well the humans and animals in it, eco-friendly approaches to pest control become more and more favorable. Our green pest solutions are effective and safe, a good choice for families with small children, pets, someone who has any chemical sensitivity, or those who just want pest control that is a little more earth-friendly.If you have pest problems you need an Oxnard CA pest control professional with the knowledge, experience, and training to help you get rid of pests in your home and keep them out. Call O'Connor Pest Control today and get your free quote for the services you need. Then sleep well tonight knowing that your home is pest-free. Now that's real peace of mind.
Oxnard, CA Pest Control Pest Control in Ventura CA
Serving Ventura County | Santa Barbara County